Getting and building the source
The GitHub page for vkQuake can be found here: https://github.com/Novum/vkQuake

Step 1: Install the vkQuake dependencies with hombrew:


$ brew install molten-vk vulkan-headers glslang spirv-tools sdl2 libvorbis flac opus opusfile flac mad meson pkgconfig
This may take some time to finish installing. Find something else to do while it grabs all of the dependencies.
Step 2: Clone the vkQuake repo:
$ git clone https://github.com/Novum/vkQuake.git
Step 3: cd into your new directory and build:
$ cd vkQuake
$ meson build && ninja -C build
The build process will also take some time. But once completed, you're almost done.
Step 4: Verify that you have a "build" directory and "build/id1" directory:
Go back to the main project directory:
$ cd ..
There should now be a "build" directory in your project directory (
<PATH_TO_PROJECT>/vkQuake/build
). Go into this build directory and verify that a Unix executable called "vkquake" is present. Also check that there is an "id1" folder. If there is no "id1" folder in the build directory then create one.
Step 5: Add *.pak game data file(s):
If you don't have a copy of the pak0.pak or pak1.pak Quake files handy, download the "PAK0.PAK" file from the original shareware release of the game. You can download this for free from the following archive:
Click "ZIP" on the the right side:
Download the "zQUAKE_SW-play.zip" file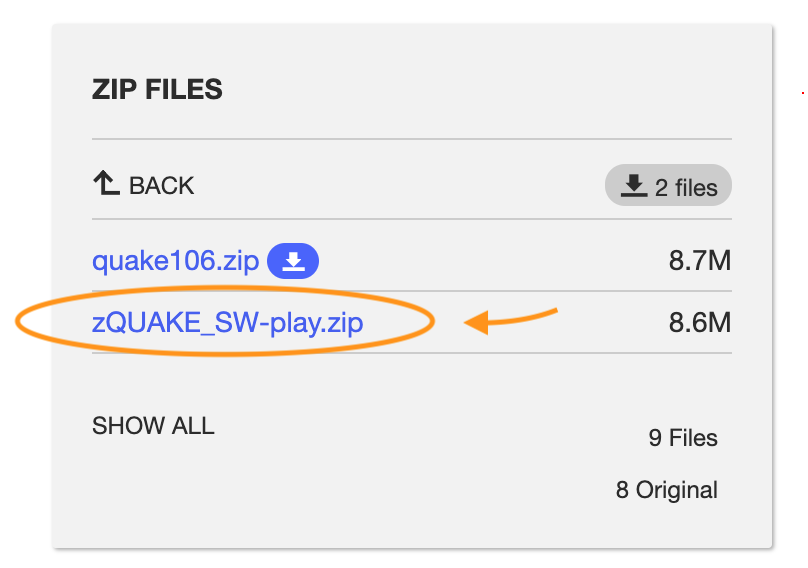 Once downloaded, extract it and copy the contents of the "ID1" folder to "<path_to_project_directory>/vkQuake/build/id1". Once "PAK0.PAK" is inside "vkQuake/build/id1", you're all set to play.