Setting up the Shared Folder
First create a new folder on your host computer that you want to act as a shared folder between host and VM. We'll set it up as a folder on the virtual machine as well in just a moment. I've created a folder named "SharedFolderExample" on my Mac (the host machine). To follow along, create your host folder now.

You will need VirtualBox Guest Additions installed on your VM in order to create a shared folder. There's a good chance it was installed with your Ubuntu VM, but if not install it now.

Next, with your VM running, pause it by going to Machine > Pause in VirtualBox: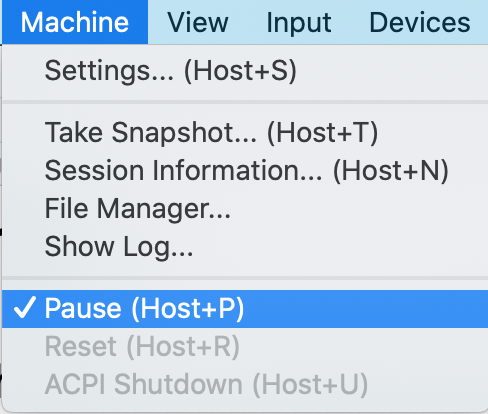 Then in the same dropdown click on Machine > Settings…. You should see something like the following: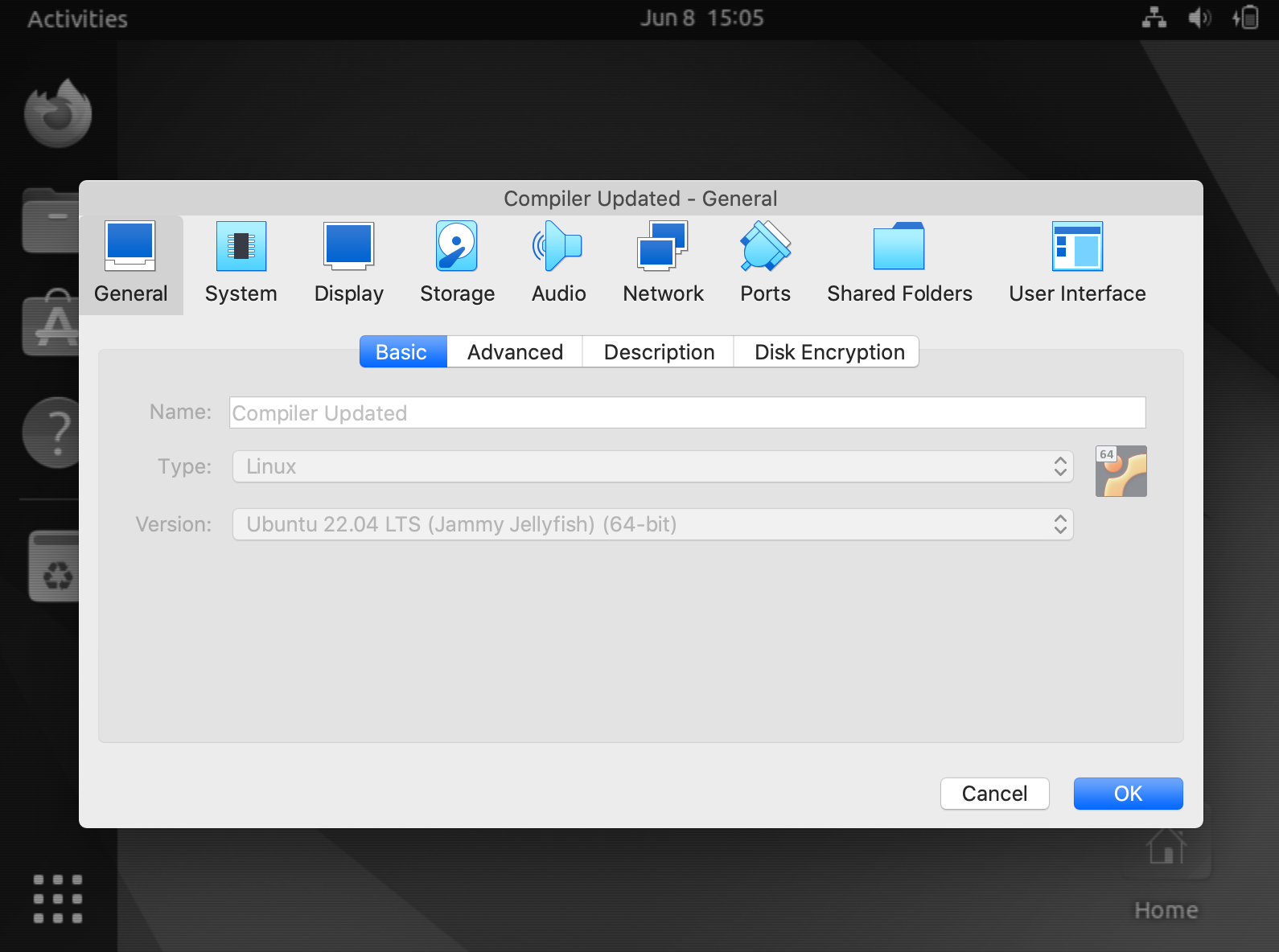 Now click on Shared Folders. To create a new shared folder, click on the icon with the folder and + sign. This will open a smaller menu with the fields "Folder Path", "Folder Name", and "Mount Point".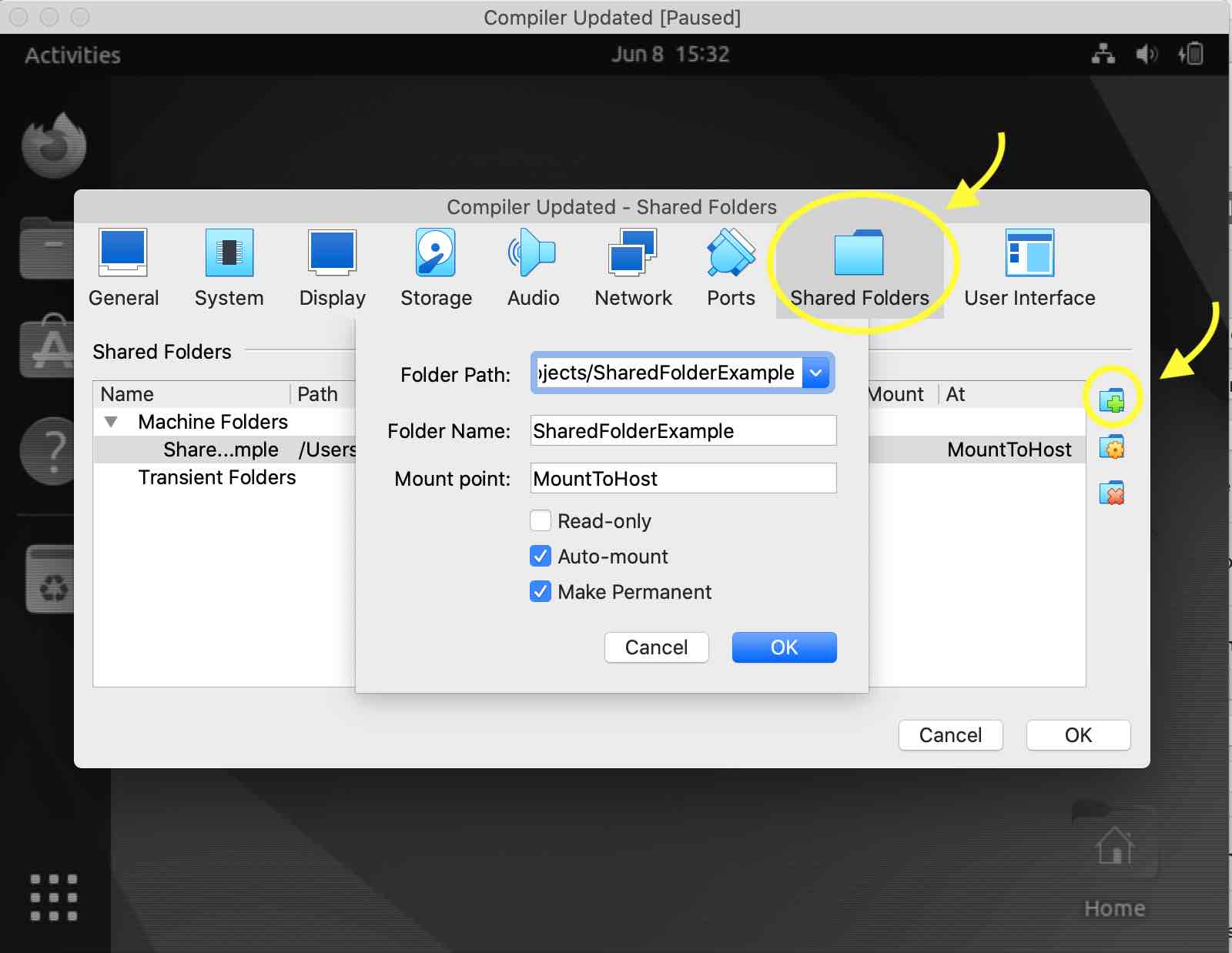 In "Folder Path" click the drop down and navigate to the folder on your host computer that you created ("SharedFolderExample"). Select "Auto-mount" and "Make Permanent". In "Mount point" type the name you want to give to the shared directory on your VM. I've given mine the name "MountToHost" (we haven't created this folder on the VM yet). When you place files from your VM into "MountToHost" they will be accessible to your host computer in its "SharedFolderExample" directory (or whatever you named yours). After you've filled out these fields, press "OK".

Now unpause your Ubuntu VM. In the VM, create the directory "MountToHost". You can do this by opening Terminal in the Ubuntu VM and typing:


$ mkdir MountToHost
Now ls to make sure it shows up correctly:
$ ls
You should see something like this:

Now connect MountToHost from your VM to SharedFolderExample on your host machine by entering the following command into Terminal (still in the VM):
$ sudo mount -t vboxsf SharedFolderExample MountToHost
You may be asked to enter the password for your VM if you have one:

If everything went smoothly, you should now be able to move files into "MountToHost" on your VM and then access them from "SharedFolderExample" on your host machine. Similarly, files placed in "SharedFolderExample" on your host machine should also be accessable from "MountToHost" on your VM.