Reverse Engineering:
Let's start with the the first program by nutcake with the executable name "crack". Run the program to get a feel for it:


$ ./crack
As you will see it will ask you for the password "Input the password: ". Try a test password "test":

Let's start with our first line of defense:
strings
:
$ strings crack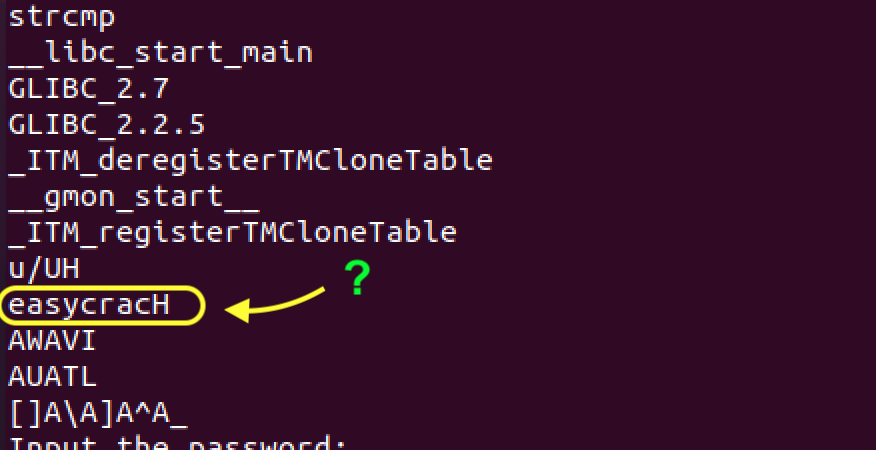 As you can see there is a whole host of ascii strings pulled from this executable. Many of the strings starting with "_" are not going to be particularly useful to us and are placed there by the linker in the build process. There is one that does look interesting to me though: 'easycracH'.
Let's try that out:
$ ./crack
And type "easycracH":

No dice, we'll have to try something else. After strings, I like to use a disassembler especially for these smaller programs to see if I can gleam any useful information. Let try with objdump:
$ objdump -d -Mintel crack
The '-d' means we want to disassemble the "crack" executable and -Mintel sets the syntax to Intel syntax which is a little nicer to work with than the default.
Scroll in the terminal to where it says "Disassembly of section .text:":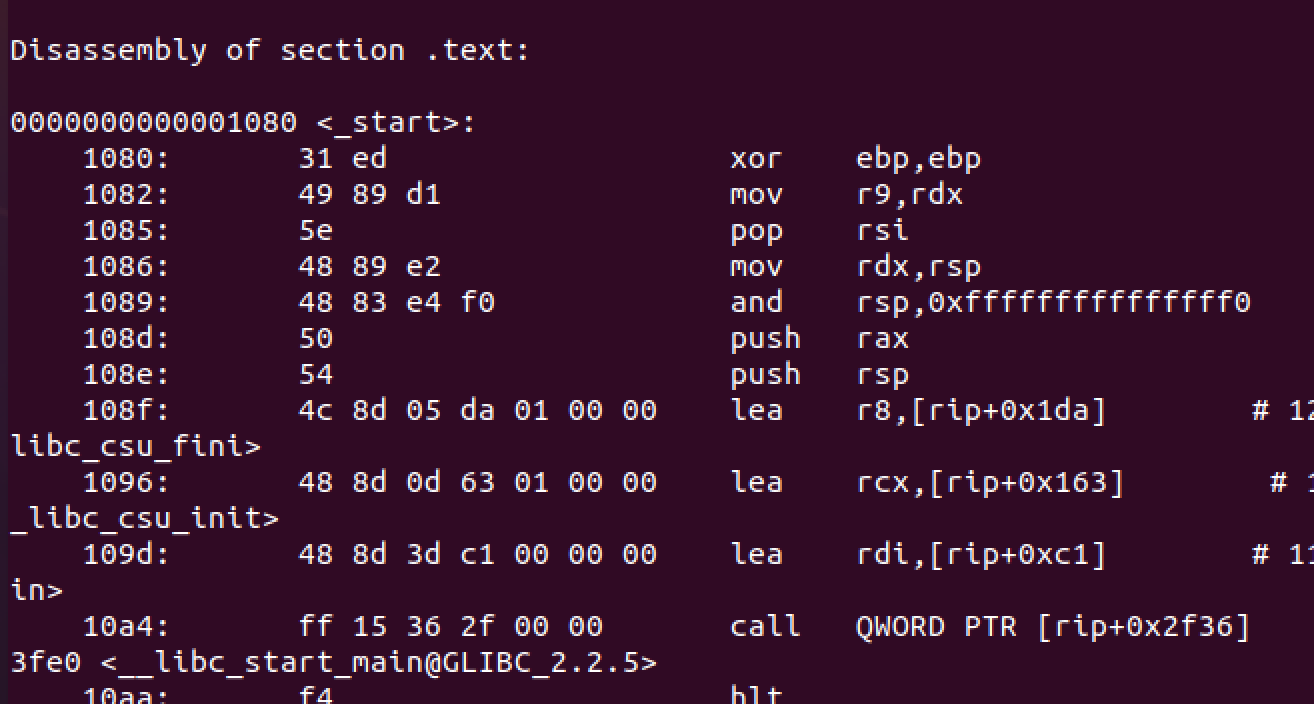 Reading through this disassembled code it is hard to see clearly what is happening, especially for someone new to this. We'll come back to it we can't find another way, but let's now try some dynamic analysis to see if we can see anything obvious.
$ ltrace ./crack
And we see:

Nothing yet, just a printf("\nInput the password: "). The "= 21" is indicating that "\nInput the password: " is 21 characters long. Let's enter "test" as the password again and see if we get any new information:

Aha! As you can see a line popped up:

If you know a little C programming you know strcmp means "string compare" or test if these two strings are equal. Evidently the program is testing whether our input password "test" is equal to "easycrack". I'll bet that's the real password:
$ ./crack

We did it! This really was an easy crack, as indicated by the creator of this crackme, but a nice one to start with for sure.
In the next part of this tutorial we'll tackle the second and slightly more difficult crackme by D4RKFL0W.
Go to Part 2 ›